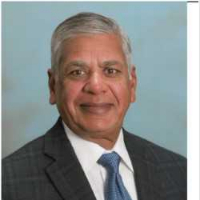 REALTOR®
(925) 984-3320
Pleasanton
CA DRE# 0129211
As a longtime resident of the Tri Valley, PC lived in Danville since 1989 an currently resides in Dublin for the past 4 years. He knows all the neighborhoods inside-out and can help you select the best one for your family's needs. He can out his insider knowledge to work for you. PC is happily married for over 40 years and is blessed with 2 sons (Doctor and Dentist).
PC is involved in Buying and Selling residential properties. He also assists his clients in upgrading properties, flipping properties and all the financing. PC has been in the business of real estate as a realtor and/or mortgage consultant for more than 10 years.
At present, he works at Intero Real Estate Services in Pleasanton, California …one of the largest and most successful Brokerage in the Bay Area.
Why choose Pc as your trusted real estate agent? For, one thing, he really listens to you and will work tirelessly on your behalf with trust, respect and integrity to achieve your goals.
PC uses the latest Internet marketing tools to expose your property to the widest possible range of qualified buyers. His team repeatedly and successfully complete projects ahead schedule and under budget.
Subsequently, he did community service for 2 years as an honorary advisory on BART, billion plus dollar project, to make sure your tax dollars are spent appropriately.
It is his passion to help you to achieve your goals. With all his knowledge, experience,, and resources PC completely understands the needs of the first time home buyers, Sellers and Savy Investors who want to build wealth in Real Estate.
PC has the connections and network to get your property Sold for Top Dollar, or find a perfect home for your family. He will meet and exceed your expectations. His goals is to "Be your Relator by Your Choice."